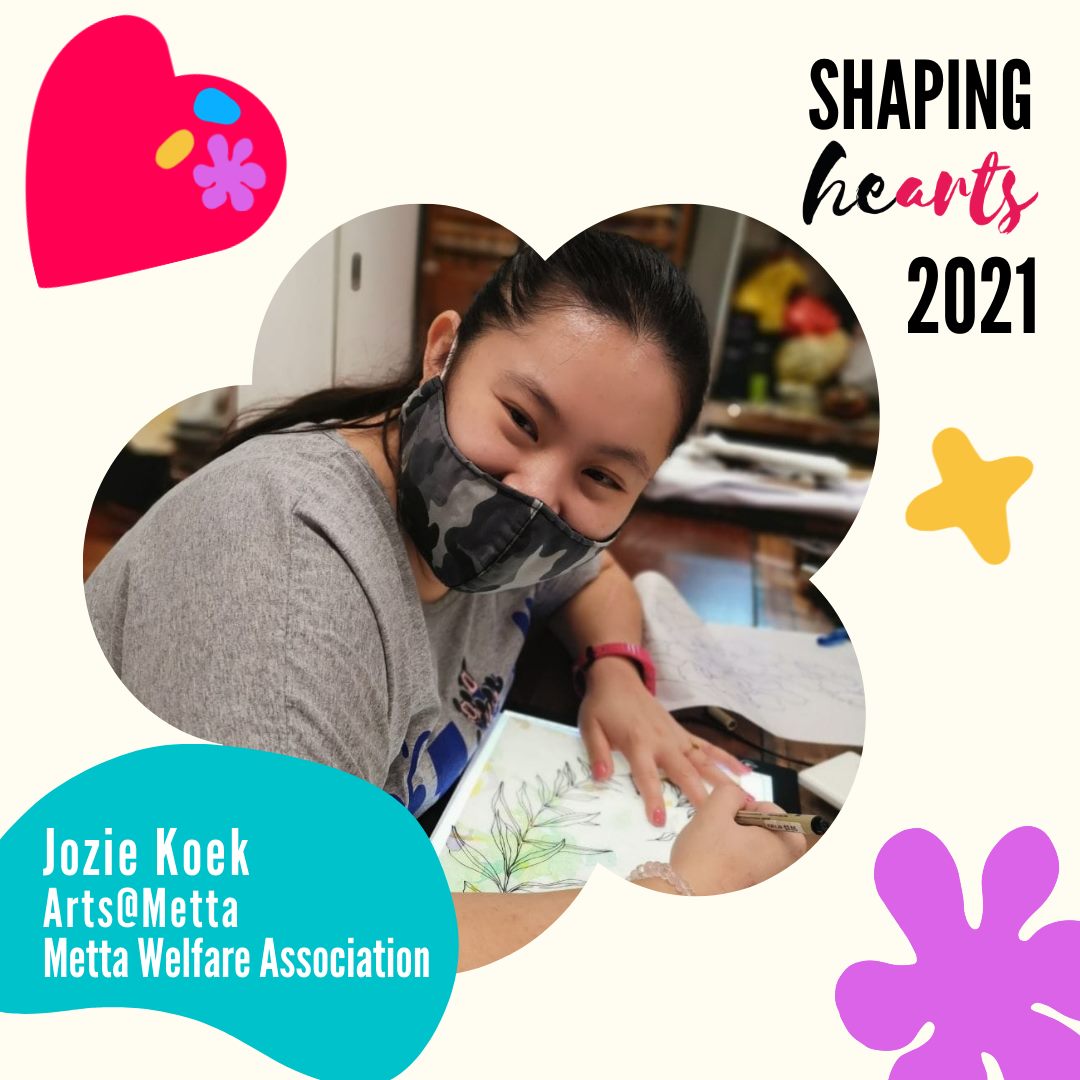 Cheery and helpful, Jozie brings joy to the people around her. The 27-year-old artist with Arts@Metta, a Metta Welfare Association 慈光福利协会's initiative that provides equal access to enrich artistic endeavours for youths with special needs, loves working with bright and bold colours for her art pieces. Seems like it's a reflection of her positive and affable personality! 🌻😊
In working on batik art, Jozie finds inspiration through her research on flowers and landscapes. "When I first did batik, it was always in a big mess. The process of waxing and colouring can be complicated. However, through many years of practice, I can do batik better now. Being determined and persistent helps me overcome the challenges," enthused Jozie, when sharing about her batik-painting journey.
You can spot Jozie experimenting with different forms of art, in addition to mastering her skills in batik painting. During her free time, she loves getting creative with Hama beads.