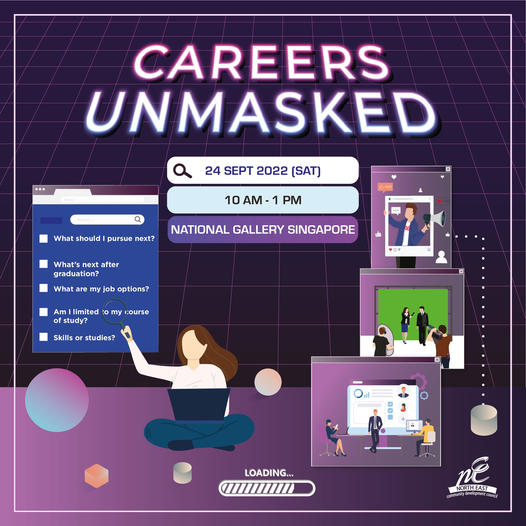 What are some of the industries that can be suitable for you? Are you able to gain footing in an industry you are interested in, even when you do not have a relevant qualification?
Calling out all soon to be and fresh graduates! Join us at 𝗖𝗮𝗿𝗲𝗲𝗿𝘀 𝗨𝗻𝗺𝗮𝘀𝗸𝗲𝗱, a 𝘤𝘰𝘮𝘱𝘭𝘪𝘮𝘦𝘯𝘵𝘢𝘳𝘺 event and get up, close and personal with industry experts from media and entertainment, beauty and services, eCommerce and Cybersecurity sectors! Hear from them as they give you the insights you need to uncover opportunities and move closer to your goals!
Plus, do not miss out on the networking buffet lunch, and the chance to seek personalised career advice at our interactive booths! For registration and more information on the speakers, please click here.