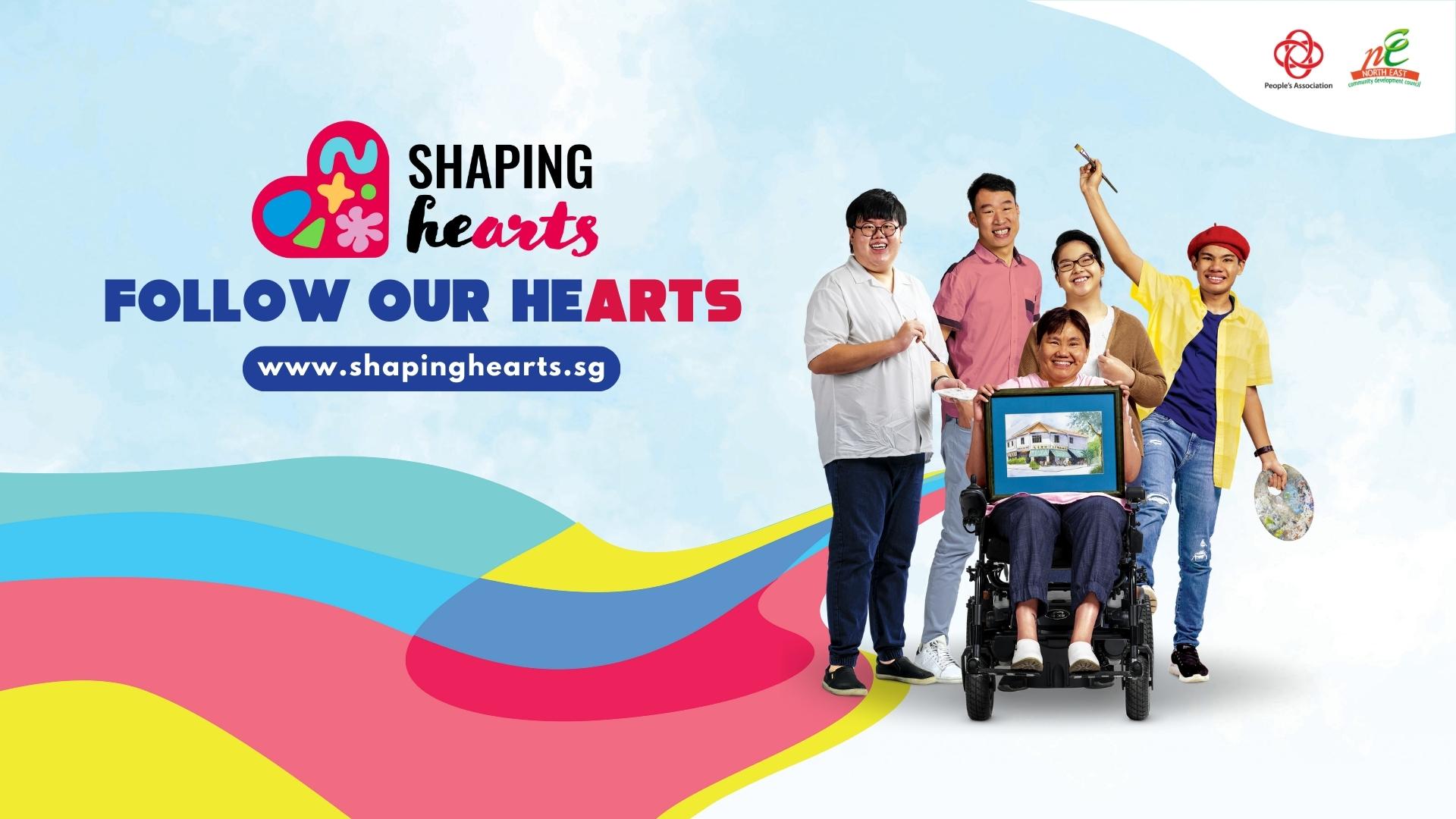 We're thrilled to share the return of our annual Shaping Hearts event, the largest inclusive arts festival in Singapore that celebrates the power of inclusivity and artistic diversity!
Our Tampines Hub: 11 November to 26 November 2023
One Punggol: 18 November to 3 December 2023
Shaping Hearts 2023 is more than just an arts exhibition; it's a celebration of the extraordinary talents of "Heartists" with disabilities. These talented individuals have overcome challenges and created remarkable artworks that tell their stories of strength and resilience.
The festival features a captivating art exhibition, live performances, art sales, and a heartwarming charity art auction, all in the spirit of promoting awareness, acceptance, and inclusivity within our community.
Visit www.shapinghearts.sg to view and purchase the artworks and merchandise online, supporting the cause and learning more about Shaping Hearts and the people that are a part of it.