Career Options & Opportunities @ North East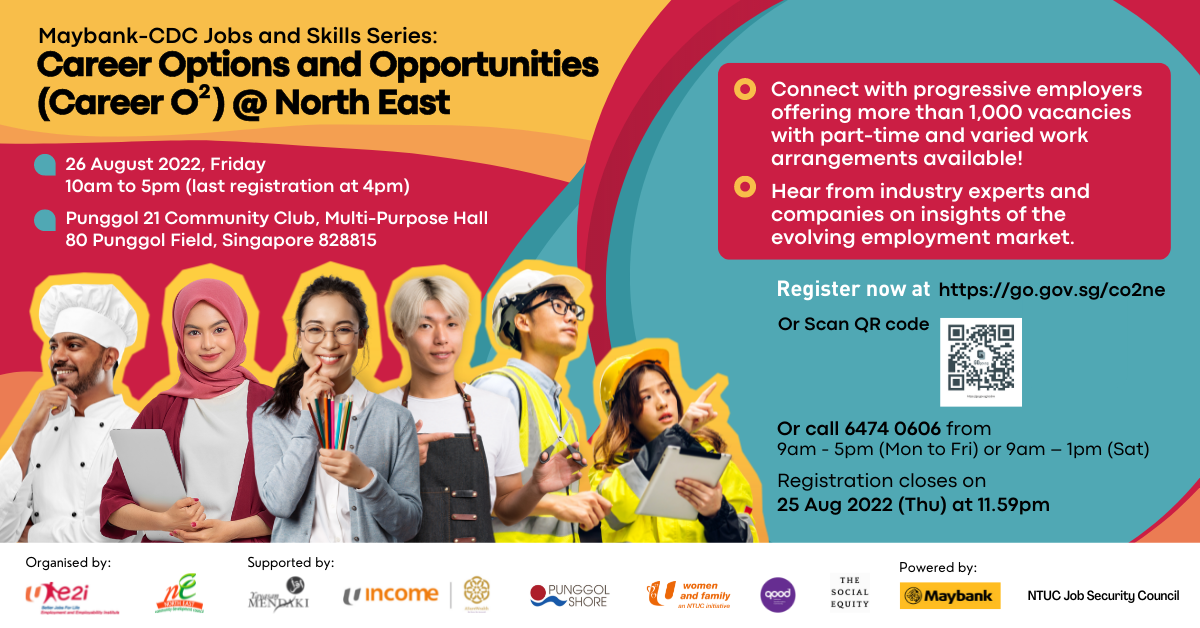 Are you looking for job opportunities or keen to hear from industry experts on insights of the evolving employment market?
Head over to Punggol 21 Community Club on 26 August (Friday), from 10am to 5pm to connect with progressive employers and discover more than 1,000 job vacancies at Career Options and Opportunities @ North East!
Register now by scanning the QR code above or by visiting http://event.e2i.com.sg/web/CO2NE.